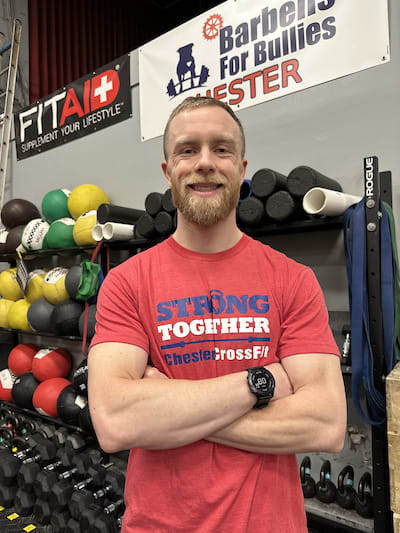 Zack Seres
Zack began his Weightlifting journey in 2014 in hopes of competing. After playing 4 years of college baseball as a pitcher at Centenary University, he earned his BA in criminal justice and was looking to fill the competitive void in his athletic life now that Baseball was over. He started training in CrossFit in 2015 and fell in love with the workouts and atmosphere.
Zack grew up in Freehold, NJ and after 2 years of living at home after college, he moved to Far Hills with his girlfriend Michelle where he currently resides. His journey with STF started as a member when he came into Hackettstown CrossFit one day in 2014 where he met Coaches Trisha, Ben, and Mike. He trained in Olympic Weightlifting in the back Garage room as he built his relationship with the STF Family and perfected his lifts. He is one of those rare people that that can push himself just as hard working out solo as when he's in a class. He went on to get his CrossFit Level 1 Trainer Certification in 2015 and started by coaching baseball and CrossFit from 2015 to 2016 in his hometown area. He then joined the Strong Together Chester CrossFit team in June of 2017 as a Coach and hasn't looked back!
Zack loves Olympic Weightlifting and workouts that involve these movements. When he is not doing CrossFit or working as a Coach he is spending time with friends and his girlfriend Michelle, playing baseball or golf, and always wearing the boldest socks imaginable! If you see him out and about, you definitely won't miss him and he will never be wearing the same socks twice!