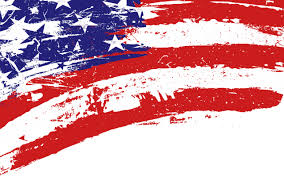 Good morning Strong Together Chester family and friends. Hope everyone has had a kick ass week so far and is getting ready for the long weekend! I wanted to take some time briefly to talk about Monday. As you're all aware this coming weekend is Memorial Day weekend and Monday Memorial itself. For the past several weeks you have heard my fellow coaches and I remind you of the workout "Murph" happening on Memorial Day Monday.
For those of you new to CrossFit this may be your first time hearing about it, while I know many of you veterans are incredibly familiar with it already. In the simplest terms, Murph is for time with a 20#/14# weight vest: 1 mile run, 100 pull-ups, 200 pushups, 300 squats and 1 mile run for time. Yes you read that write, and no I didn't add on any zeros by accident. This is one of the biggest workouts in the CrossFit community; its done on a yearly basis and as even been featured for the past two years at the CrossFit Games. However it is more than just a workout. Murph is a hero workout that honors the memory of Michael Murphy, who gave his life to make a last ditch transmission to evacuate his fellow Seals from heavy fire. We do this workout on Memorial Day to not only honor his memory but to honor all those who have given the greatest sacrifice for our freedom.
I know many of you have plans later during Memorial Day but I encourage as many of you as possible to come out for this workout. I wont lie to you, it is a LONG workout and it is grueling. However, the discomfort we go through during pales in comparison to the sacrifice that these brave men and women made. This post is not to guilt anyone into anything or to make anyone feel like they NEED to do this workout. No one will judge you or think any less of you haha I am simply writing to encourage you and anyone watching to come in and participate, all are welcome, member and non-members alike. It is through this workout that we grow even closer as a community and take stock of what is truly important. We remember and honor all those who gave their lives and be thankful for all the things that we have because of it. Through this workout we will cheer each other on, support one another and everyone will finish. It can be scaled as need be so everyone can participate. So once again I encourage all of you who can make it to come out for the workout at 9:30-11a Monday morning. Let us honor the lives of all those who have given the greatest, and cherish each other and those around us. Let's end Memorial Day weekend with a tribute to all of them, to each other and to the freedom that those men and women fought for.
All the best, Coach Craig
----------
"MURPH"
In memory of Navy Lieutenant Michael Murphy, 29, of Patchogue, N.Y., who was killed in Afghanistan June 28th, 2005.
This workout was one of Mike's favorites and he'd named it "Body Armor". From here on it will be referred to as "Murph" in honor of the focused warrior and great American who wanted nothing more in life than to serve this great country and the beautiful people who make it what it is.
Partition the pull-ups, push-ups, and squats as needed or modify the reps.