One of our members Patrick Forgione, recently participated in his first Tri State Super Spartan challenge. We asked Patrick to talk about his experience with the race. While talking about the race he couldn't help but talk about how he found Strong Together and about his experiences here. Here is his story…..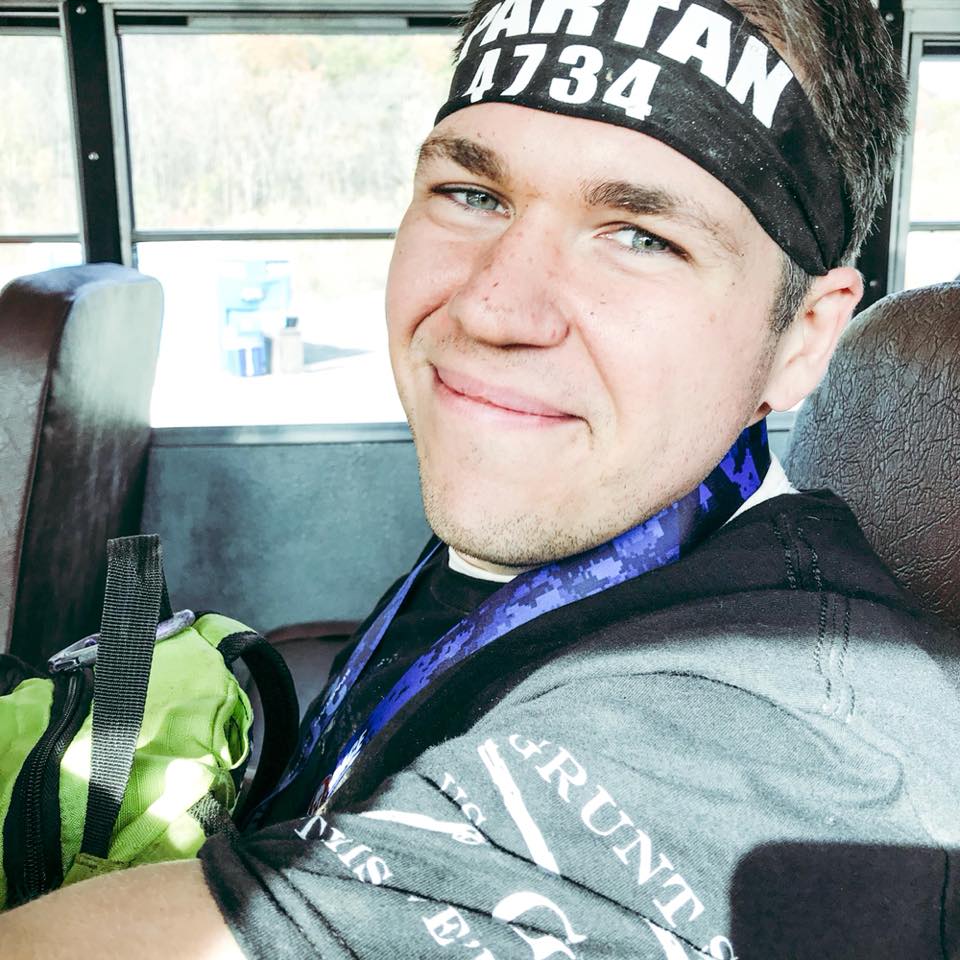 "If you had asked me to do anything like this a year ago I would of laughed. While I had done a Go Ruck in 2015, my fitness level went downhill and I was struggling to get back into some kind of diet.
I tried to go on a shake diet but found that my hunger was never satiated and I ended up eating more. My wife and I ended up getting gym memberships but there was no real accountability other than the money being taken out of our account every month. It wasn't until a random advertisement for a CrossFit Challenge popped up on my Facebook. This was the Strong Together Chester CrossFit 6 week challenge.
This challenge had everything that I needed but what it also gave me was a diet plan and accountability. I ate well, I committed and I succeeded. This is why I stayed with Strong Together Chester CrossFit and how I ended up signing myself up for an endurance race the likes of which I've never done before.
The morning of the race was cold. 39 degrees to start but only ended up getting to 50. I signed up for a Super. I figured 9 miles and a couple of obstacles was alright and that it would be a breeze. It ended up being the most physically and mentally challenging 4 hours I have ever gone through to date. I had never climbed walls, let alone trying to run up a ramp and grab a rope to climb said wall; but I did it and I smiled through it all.
I ended up doing the race with one of my friends. You can definitely do any of the races by yourself, but having a team or having at least one other person giving you the strength to overcome these obstacles is what gets you through. I was able to do 19/25 obstacles (obstacles you can't do you have to do 30 burpees which was great!...especially on your third hour of doing exhausting workouts). Funny enough, the highlight of the race was getting to throw a spear into a haystack. If you succeeded you didn't have to do the burpees. Hitting that haystack and having people behind you cheer felt great and gave me even more motivation to keep going.
At the end of the race, I jumped over fire, collected my medal, a beer and a power bar. Holding that medal in my hand made me realize that, yeah I did a Super as my first race...but I did a Super as my first race. I couldn't of done it without the support of my wife and the amazing coaching that my Strong Together Chester CrossFit family gave me. The workouts, the positive energy and helpful techniques got me to where I am now.
I don't know what works for everyone to get motivated, to get in shape or just to lead a healthier lifestyle...but having a short term goal like this race was what I needed to push my fitness to the next level."
Strong Together could not be more proud of what Patrick has been able to do, from when he first walked in our doors to jumping over the fire and collecting his metal. He is a perfect example of someone who always looks for a new challenge to put his fitness to the test. If you see Patrick around the gym or the area give him a high five and a congratulations he has earned it and has worked so hard. Congrats Patrick keep up the great work!!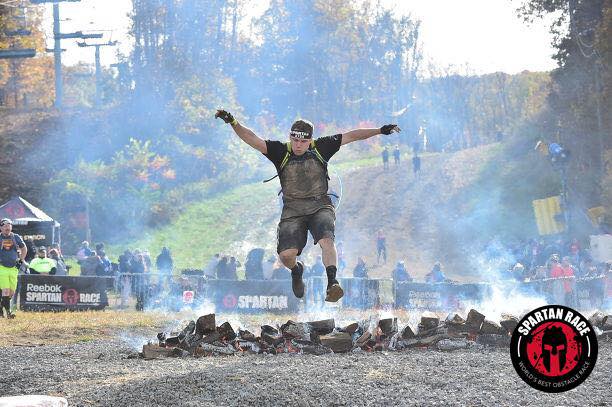 Learn more about our Group Fitness and Nutrition Coaching
Like what you read? Leave us a review on Google
Follow us on Instagram @stfchestercrossfit
Support Us and Like our Facebook Page for news, event updates or to message us!