Do you like to drink during the holidays?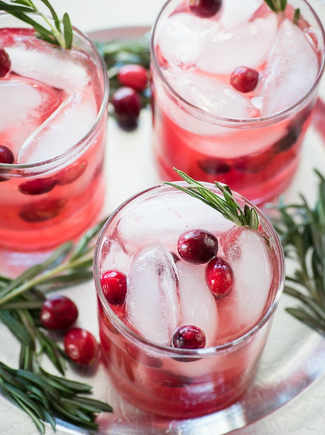 Alcohol is one of the BIGGEST reasons that the average weight gain over the Holidays is 15 POUNDS (Thanksgiving through the new year). So, what's a girl or guy to do?

Now I don't drink myself but one of the best holiday tips I've heard in a while, is actually from TWO of our fabulous members - Nancy and Natalie - and that is this:

Glass of Sparkling Water (any kind )+ a splash of wine, and maybe even a splash of cranberry juice.

Genius! You get to indulge with a slight mock-tail, sip WAY less calories, and still be able to function the next day. BOOM! Best holiday tip ever, I hope you use it!
Coach Trish, OUT.